Hi there and welcome to WPMasterclasses.com – the home of quality and affordable video training courses on WordPress and digital business!
Why WPMasterclasses.com?
Most businesses today need an active digital presence. Having an online vehicle (e.g. a website or e-commerce store), however, is not enough unless you also have the keys to drive it.
Most businesses are also run by non-techies. WordPress is an ideal platform for non-technical users to run and grow a digital presence.
In today's ultra-competitive global economy, having basic digital skills to run your own website and grow your businesses online without depending on technical experts to get things done is essential for businesses to survive.
Imagine how much more you and everyone in your business could achieve if you knew how to execute your ideas quickly without requiring technical skills and getting things done at minimal cost.
WordPress lets you build almost anything online you can imagine without having t learn how to code or hire web developers. Having basic WordPress and digital business skills lets you communicate better with technical people  allows you to move forward quickly and capitalize on time-sensitive opportunities without waiting for other people to get things done.
Our Mission
Our mission is to empower non-techies to get better results online by providing WordPress training and education that puts you in complete control of your digital presence.
We have been teaching, training, and educating businesses about WordPress almost since the beginning of WordPress itself.
We've also spent years developing a unique content training framework that helps you save time, save money, and get better results online with little to no technical skills required … and all at minimal cost!
To help us achieve our mission, we have developed WordPress education sites like WPCompendium.org that provide hundreds of detailed step-by-step tutorials on WordPress for non-techies … 100% FREE!
If you prefer to learn by watching videos, WPMasterclasses.com provides video training courses that cover just about everything you need to know. We'll be adding new video courses to this site on a regular basis and our video lessons include links to extensive additional training, resources, and other tutorials.
We want to help you learn new digital skills and empower you to be in complete control of your digital presence.
You can purchase video courses individually to learn specific areas of using WordPress, such as how to install or configure a WordPress site, learn how to better manage, optimize, and protect your website from security threats, build and run a profitable e-commerce store to sell your products or services online, market your business online more effectively, and much more!
You can also buy an All Access Pass membership and get 24/7 access to ALL of our courses for a very low annual subscription … it's completely up to you!
We Are A Product Of Our Products
We not only teach you how to build and manage a WordPress site at minimal cost and show you how to use WordPress with no web coding or technical skills required, we've also built everything you see here at minimal cost with no web coding or technical skills … the same way our training shows you how to do it!
We are not web developers or web designers and with WordPress you don't have to be … just watch the video courses and follow our tutorials and you too will soon be in complete control of your own digital vehicle and be able to drive your business anywhere you like.
About Martin Aranovitch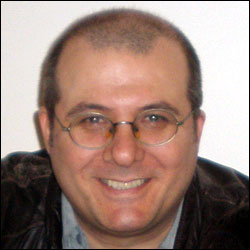 Hello, I am Martin Aranovitch and I am a WordPress educator and trainer.
I have been teaching, training, and educating people about the benefits of using WordPress almost since the beginning of WordPress itself (WordPress first appeared in May 2003. I've been using WordPress since 2005.)
After a few years spent using WordPress to build sites for clients and my own online businesses, I saw a real need for better WordPress education and training for non-technical users (i.e. most businesses), especially when it comes to educating small businesses about the benefits and advantages of using WordPress and training them how to be in control of their digital business presence.
So, around 2011, I began running regular WordPress education seminars and training workshops sponsored by my local council and state government …
(WordPress Training Seminars)
Since then, I've written many books on WordPress, including several detailed WordPress training guides …
(WordPress & Digital Business Books)
I've also authored a number digital products, including software and training courses …
(Digital Business Products)
In addition to having built WordPress sites for many different businesses, I have also built and currently manage the following sites using WordPress:
(WPCompendium.org – Hundreds Of Free WordPress Tutorials For Non-Techies!)
WPCompendium.org provides hundreds of detailed FREE step-by-step WordPress tutorials for non-techies and beginners. This site attracts thousands of visitors and users every month from all around the world looking to learn how to use WordPress.
Although many sites offer free WordPress tutorials online, these are mostly run by technical users and the tutorials these sites offer are aimed mostly at a technical audience (e.g. web developers). What makes WPCompendium.org unique is that the tutorials are not only aimed exclusively at helping non-techies learn WordPress, but the entire site has been built by someone with no technical skills and is run at minimal cost for the sole purpose of teaching other non-techie website owners how to be in complete control of their digital presence and to empower them to manage and grow their business online with no technical skills required and at minimal cost through WordPress training and education.
As most businesses are run by non-techies with no coding or web development skills, WPCompendium.org, therefore, truly represents the power and versatility of the WordPress platform and its ability to enable non-technical users to start, run, and grow a business online.
(WPMasterclasses.com – WordPress and Digital Business Video Courses)
WPMasterclasses.com provides dozens of video courses with hundreds of video tutorials on WordPress and digital business.
I built this site for people who prefer to learn by watching videos. Most video lessons include links to relevant step-by-step tutorials (on WPCompendium.org), with downloadable files, templates, guides, and additional resources for more information.
(WPServicesDirectory.com – WordPress Services Directory)
WPServicesDirectory.com provides businesses with access to a directory of professional WordPress services.
I built this site for businesses that need help with WordPress from WordPress experts and professionals.
(WPTrainMe.com – WordPress User Tutorials Plugin)
WPTrainMe.com provides WordPress users with a membership site and a plugin that lets users access hundreds of WordPress tutorials from their own WordPress dashboard. The aim of this site is to ultimately provide WordPress users with instant and immediate access to training tutorials when they need help with a particular feature or function of WordPress.
As you can see from the above, I love WordPress, I'm passionate about training and empowering people about using WordPress, and I enjoy sharing cost-effective ways and methods to create better results online with WordPress.
Let's Stay in Touch …
I recommend subscribing to our updates list below to receive news and updates when we add new video courses or update tutorials, plus great tips, discounts, occasional special offers, and much more …
Get Up​​​​​dates, Tips & Special Offers!
Enter your details below and get a special coupon code for 20% OFF your next purchase:
I look forward to being part of your learning journey.
Check Out Our Sites:
Follow Us:

We Recommend ...