Learn how to add your WordPress site to Facebook, how to obtain and set up a free SSL (Secure Sockets Layer) certificate for your WordPress site, how to change your site protocol from "http" to "https" (secure site), and how to set up a Facebook app and import your entire WordPress site into Facebook.
(check out the sample video tutorial above!)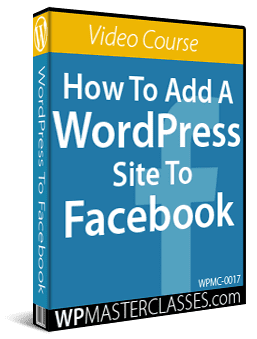 About This Course
Number of Lessons: 13
Course Duration: 48 minutes
Course ID: WPMC-0017
See description of video tutorials below.
Watch This Video Course Now! Click The Button Below …