Learn how to develop and sell your own WordPress Themes. This video training course provides an overview of the process of designing, developing, and selling WordPress themes. Over 2.5 hours of video training shows you how to design WordPress themes and how to find and outsource the development of your theme to experts.
(check out the sample video tutorial above!)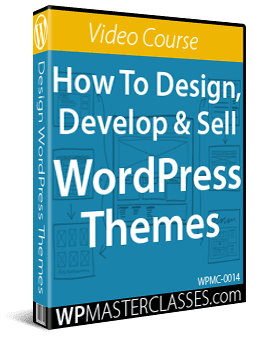 About This Course
Number of Lessons: 17
Course Duration: 2 hours 49 minutes
Course ID: WPMC-0014
See description of video tutorials below.
Watch This Video Course Now! Click The Button Below …