This groundbreaking course is presented and narrated entirely by AI voice instructors. In this practical step-by-step video course, you will learn how to use text-to-speech and the latest AI voice technologies to create professional and realistic sounding voice narrations from text files for a wide range of commercial uses and business applications.
(check out the sample video tutorial above!)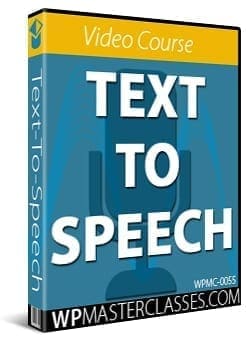 About This Course
Number of Lessons: 20
Course Duration: 4 hours
Course ID: WPMC-0055
See description of video tutorials below.
Watch This Video Course Now! Click The Button Below …