Learn about the benefits of using webinars in your business, how to create high-quality and engaging webinars, and how to sell your products and services using webinars.
(check out the sample video tutorial above!)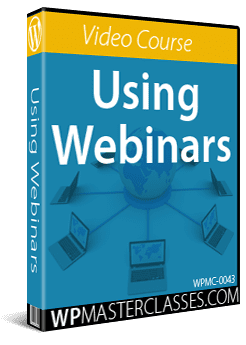 About This Course
Number of Lessons: 63
Course Duration: 5 hours 01 minute
Course ID: WPMC-0043
See description of video tutorials below.
Watch This Video Course Now! Click The Button Below …