Learn how to use Aweber to set up autoresponders, newsletters and subscriber opt-in forms that can be integrated with WordPress for lead generation, user engagement, training customers, and more!
(check out the sample video tutorial above!)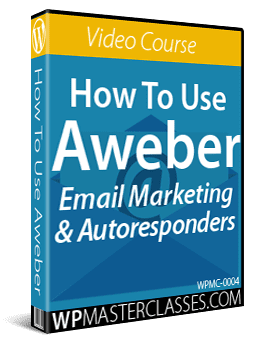 About This Course
Number of Lessons: 25
Course Duration: 2 hours 08 minutes
Course ID: WPMC-0004
See description of video tutorials below.
Watch This Video Course Now! Click The Button Below …